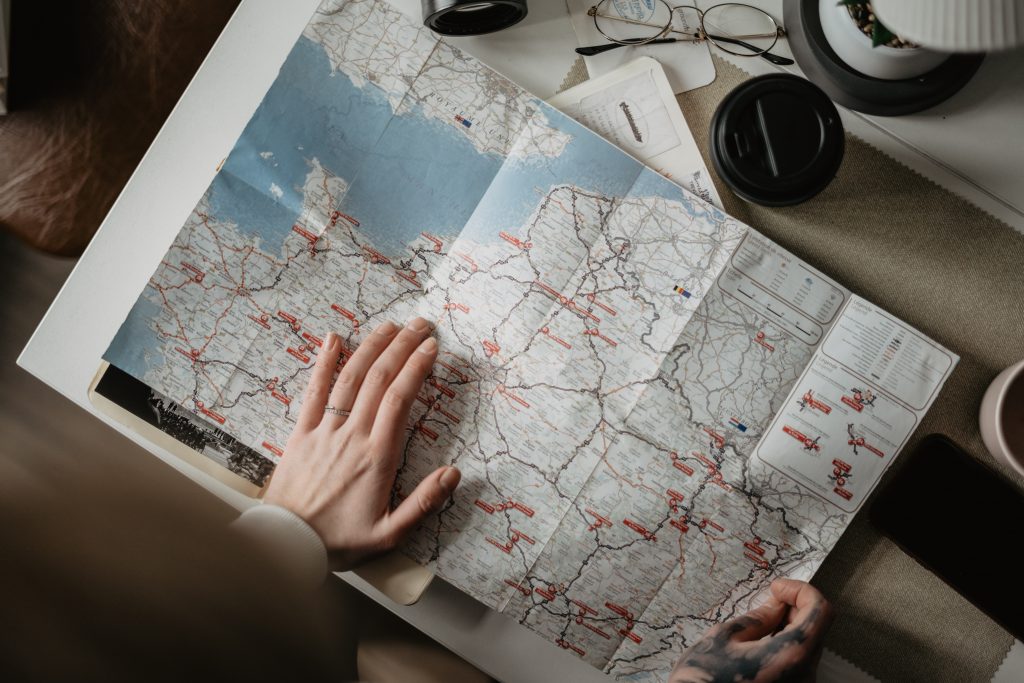 A charter bus is a perfect way to take a group on an outing. There are many great reasons why you would choose this mode of transportation for your next event, but one of the main benefits is that it's affordable!
A charter bus rental can cost up to 40% less than other modes of travel while still offering luxury amenities like reclining seats, free Wi-Fi, and onboard restrooms.
They are often more spacious than commercial airlines, which means you'll have plenty of room to stretch out. But what does it take to plan a charter bus trip?
When planning a charter bus trip, there are many things to consider. You want to be sure that you have a safe and reliable vehicle for everyone.
There is also the cost of the vehicle, itinerary, place of departure, and the like. This blog post will help you understand what needs to go into planning a charter bus trip!
Planning a Successful Charter Bus Trip
A charter bus can be a great way to travel. With the right planning, you can have a more enjoyable trip and save money on your transportation costs. Here's how you can do it:
Drafting an Itinerary
The best way to start a charter bus trip is with a well-planned itinerary. The first step in creating an itinerary is to find out what your departure time and location are going to be.
Once you have that information, it's important to decide where you want the bus driver or tour guide to take you on the journey.
After deciding where you want the tour guide or driver to take you, it's time to figure out how long each stop will last so they can plan out how much time it will take for all of their destinations, including meal breaks and bathroom breaks for everyone on board.
You want to make sure you have enough stops and attractions along the way so that everyone on board gets something out of the experience, but also so that you don't spend too much time in transit.
This is going to be important because no one likes sitting around bored while their driver drives them from point A to point B!
Booking your Charter Bus Company
After you've planned the destination, date, and activity for your group's outing, you'll need to make reservations.
It is important to book your charter bus company ahead of time when you are planning a group event.
For large groups of people that don't want to travel by car or train, charter bus companies are the perfect solution. They offer buses with room for 50-100 people and can be rented by the hour or day.
Charter bus companies provide amenities like restrooms on board and Wi-Fi so passengers can stay connected while they're on their way to their final destination.
Booking a charter bus company is an easy process if you know what questions to ask in advance!
When to Book your Charter Bus
The best way to find out when is the best time to book your charter bus may depend on what you are looking for.
If you want a lower price, then booking early will be beneficial. However, if you would like more options and flexibility in scheduling, it might be better to wait until closer to the date of travel.
There are many considerations that go into deciding when is the perfect time to book your charter bus, whether or not there is a specific event coming up, such as a wedding or corporate meeting.
It's important that you don't rush through this process because you could end up spending too much money on an airplane ticket or train ride while missing out on other deals available at different times of the year due to a lack of research and foresight.
Choosing Where the Charter Bus will be Departing From
"Are you looking for a charter bus company to provide transportation for your large group of people to the event?" "Where will the charter bus depart from?" These are the two questions that need to be answered before deciding on which company to go with.
There are many different aspects and factors that should be considered before choosing a location, such as: is there parking available, what type of services does this location offer, how much time is needed at each stop-point.
The decision needs to be made based on where everyone wants to meet up and how long they want to spend at each point.
If these elements can't be agreed upon, then it's best not to make any plans because you will just end up being disappointed in the end.
The best way to choose where the charter bus will be departing from is to take into account what you are looking for in terms of amenities, price, and features.
There are many factors to consider when choosing which venue would be best for your needs.
For example, if you're looking for a hotel with an indoor pool, then it may not be the right choice because that can't typically happen on buses.
You should also keep in mind how much luggage space there is on the bus as well as bathroom facilities since those are important considerations too!
Tips When Planning a Charter Bus Trip
Before you pack your bags, make sure you consider these important tips for making your trip memorable and hassle-free.
Check the Weather Condition
The weather can change rapidly and without notice. You don't want to be caught in a storm or need medical attention while you're on the road.
Check the forecast before your travel date so that you know what to expect and how best to prepare for it.
Remember to bring a jacket in case of rain or cold temperatures at night.
You'll also want to have an umbrella handy if there is a chance of precipitation, so you don't get soaked walking from building to building on campus.
Lastly, keep your eyes peeled for local alerts about severe thunderstorms or other natural disasters which could cause power outages and cancel classes during the day!
Make Copies of Important Documents
For a lot of people, going on vacation is the best part of the year. There's something about a change in location that can make a person feel refreshed and energized.
While it's easy to allow yourself to get caught up in all the excitement, it's important not to forget some key items that you'll need while traveling.
It may seem like an obvious thing to take when you're getting ready to go away for several days, but there are many other documents that should be taken as well.
A considerate traveler knows to make copies of their important documents before leaving on a trip. Those who don't risk the chance that they will lose these essential items when something goes wrong, like theft or loss.
Photocopying is cheap and easy, while scanning takes up less space in your bag compared to carrying around papers with all the information written on them.
Pack Smart
The most important thing to remember when packing for a trip is to pack smart. If you are not careful, you can end up wasting valuable time and money with last-minute purchases that could have been avoided if you had planned ahead.
Here are some things that every traveler should know before they head out the door:
Make sure your bag is light enough so it doesn't weigh too much on your back, or shoulders-you'll be carrying it around all day!
Bring clothes appropriate for any weather conditions, including rain gear, sandals, hats, sunscreen, and sunglasses.
Pack clothes in versatile colors like black and white, so they match anything.
Bring an extra change of clothes for emergencies such as spills or accidents, which will save you from buying new outfits.
Looking for a Charter Bus? Choose AA Translink for Your Next Trip!
Whether you're traveling for business or pleasure, AA Translink has the charter bus you need to make your trip absolutely amazing. Our fleet of vehicles includes everything from luxury motorcoaches to school buses that are perfect for all types of trips.
Plus, we offer some really great deals that will help make your next trip even more affordable.
To learn more about our pricing and availability, call us today at +65 6589 8883 or visit our website at https://aatranslink.com/.